Business Hotel in Kolkata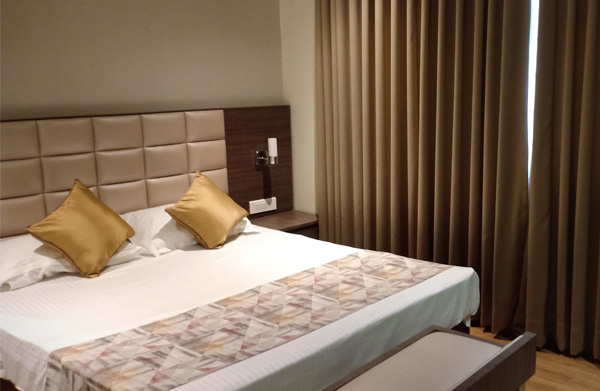 Luxurious and specious conference rooms, restaurants, and comfortable rooms make THE LYNQ AERO one of the best Business Hotel in Kolkata. It is the commercial capital of the state of West Bengal. Needless to say the city witnesses a steady flow of business travelers throughout the year. The location of a business hotel is of extreme importance to the business travelers to the city. It is here that business travelers can find the prime locations with great connectivity. Closest on the NH, the location is suitable for business travelers who are visiting the city for conventions and meetings. THE LYNQ AERO is one of the best hotels near Salt Lake offering business travelers the best in class facilities and amenities. The hotel provides easy access to the most important areas of the city and also is close to several historic places like Victoria memorial etc.
The hotel has rooms that are designed to meet the needs of the modern business traveler. With a host of facilities like Wi-Fi connectivity, breakfast on the go and ironing and hair drying facilities, THE LYNQ AERO is the best hotel that not only business travelers can choose to stay but also people visiting the city for medical reasons. The hotel is in close proximity to some of the most premier hospitals and malls in the city. Therefore THE LYNQ AERO is the most sensible choice if you are looking for the best business hotel near Salt Lake with the most affordable value and above par service and facilities.
Also there's a lot more in the list of services which definitely will enhance your Business trip Experience. Have a look at the amenities provided by the Hotel. Meal is one of the most important things which everyone looks for. If you're planning to host your business Lunch, then THE LYNQ AERO might serve you some of the best Indian and international meals. The dining contains authentic flavors with delish cuisine. It is very important for a business traveler to have a stay combined with contemporary facilities or simply relaxes after a hectic work day. THE LYNQ AERO offers everything one possibly needs. So, whenever you plan your next Business Trip in Kolkata, choose the Best Buisness Hotel in Kolkata that is THE LYNQ AERO.